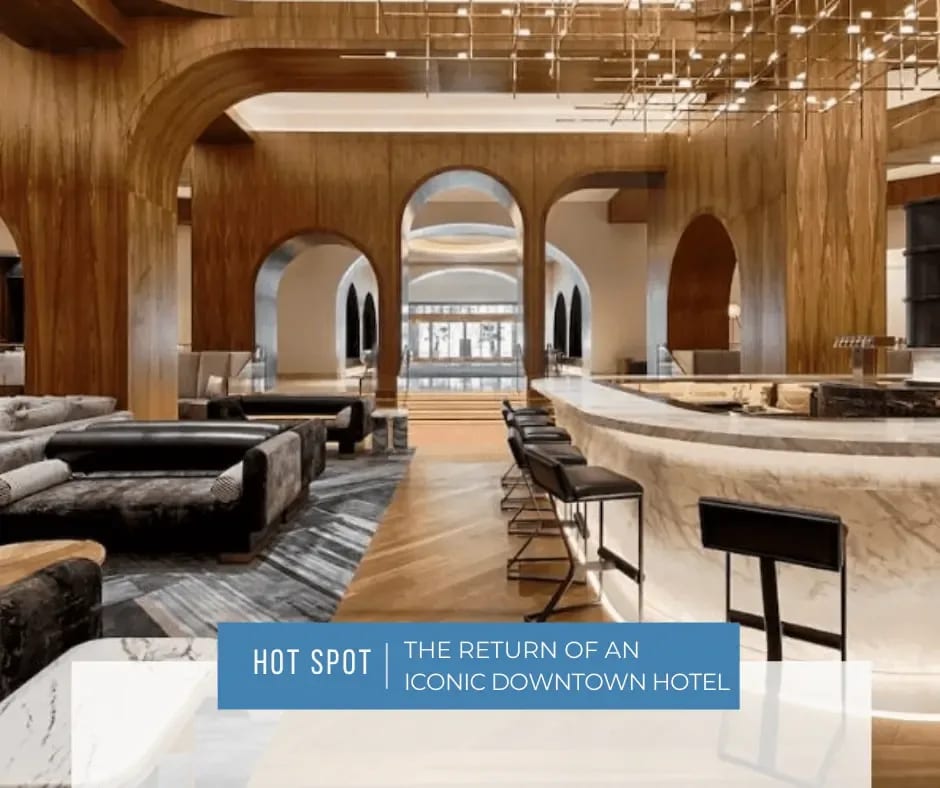 After closing its doors mid-pandemic in March 2021, the two-tower hotel formerly known as the Fairmont is making its triumphant return. After experiencing bankruptcy and shutting down officially one year ago, the iconic downtown hotel is under new ownership and is now the Signia by Hilton hotel.
The hotel has set a firm date for reopening in early April, despite continuing renovations on the rooms. Guests are assured that all amenities will be available starting immediately upon opening even as the hotel undergoes a floor-by-floor renovation of all the rooms in the older of the two towers.
The Signia by Hilton also promises to be a culinary destination. The hotel will offer "unique dining and drinking experiences that the owners hope will be a magnet for both out-of-town visitors and people who live in Silicon Valley and other parts of the Bay Area."
According to one official involved in the ownership group, "We have elevated the culinary experience in the lounge, the restaurants and for banquets […] We want people to have a reason to come to the hotel for the culinary experience alone."
The re-opening of this landmark hotel, formerly known as the Fairmont and now operating as the Signia, is a welcome sign of the reinvigoration in downtown San Jose. As we work to climb out of the pandemic-induced exodus and return to the hustle and bustle of big city living, it is encouraging to see new and exciting restaurants coming in as well as the return of some of our classic and iconic staples.