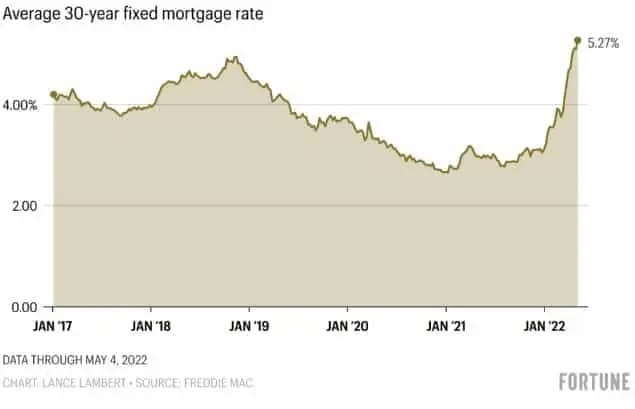 With the recent hike in interest rates, many people have begun to question how this will affect the housing marketing. According to experts, rising rates will have an impact on the housing market, although the degree of that impact and when it will be felt the most is anyone's guess. A higher interest rate makes the larger loans needed for homes more expensive which in turn lowers the budget available to home owners. If buyers do not have a hefty savings or an income that is beyond what was initially allocated, then the overall budget to purchase a home stands to decrease from what it would have been previously.
Will rising rates slow down the hot market we have seen in recent years?
According to Daryl Fairweather, the Chief Economist at
RedFin
, most home buyers are still encountering bidding wars, but competition is beginning to cool as borrowers reassess their goals. Fairweather expects bidding wars to cool down dramatically as rising mortgage rates will ultimately price more buyers out of the homes they want and lessons the competition within the market.
Will rates continue to go up? Is now still a good time to buy?
According to Robert Heck, who serves as VP of Mortgage at digital mortgage marketplace
Morty
, the future of interest rates and whether they will continue to increase may come down to inflation and whether or not the market settles in at these rate levels.
If inflation were to spiral out of control and the Fed takes even more aggressive action, he says, rates could rise to a level at which they could send demand and affordability into a steep downward spiral. That said, Heck notes that current market indicators are not projecting interest rate levels in the next ten years to reach a level that would send mortgage benchmarks above 7%. So now may still be a good time to buy.
"Affordability has certainly taken a hit as prices and rates have gone up, but there's still opportunity in the market for those that are ready to buy, and current rate levels don't automatically mean you should sit out the market entirely."
What will inventory look like with rising interest rates?
In the face of rising rates, it's important to remember that there is still a supply shortage – there are just not that many homes for sale. Also, given that most homeowners today have locked in their own mortgages at 4% APR or lower, it could be a tough financial position for them to list their home for sale to move. As such, there may not be a surge of inventory coming onto the market to help lower prices.
Ready To Buy? Consider These Strategies
If you are hoping to get into the housing market before rates rise further or rental prices creep up more than they already have, there are some strategies that can help you
qualify for a mortgage
. Ian Katz, a Licensed Associate Real Estate Broker with
Compass
in NYC, says your first course of action should be tapering back the budget a bit and looking for properties offering a bit more value or an opportunity for a discount.
For example, properties 10% below a buyer's maximum price budget would "allow for a lower purchase price and loan size to offset the increased rate environment," he says. "If a buyer is comfortable purchasing a home that needs a bit more aesthetic TLC or has another manageable trade-off, then monthlies can be kept similar through a less expensive purchase and less debt."
Finally, CEO Nik Shah of
Home.LLC
. says that one fast way to bring down your mortgage cost is coming up with a hefty down payment. Not only will you get to borrow less this way and pay lower interest costs overall, but lenders may give you a lower rate to boot.
If you put 20% or more down, you can also eliminate fees like private mortgage insurance (PMI) and monthly mortgage insurance premiums, says Shah.