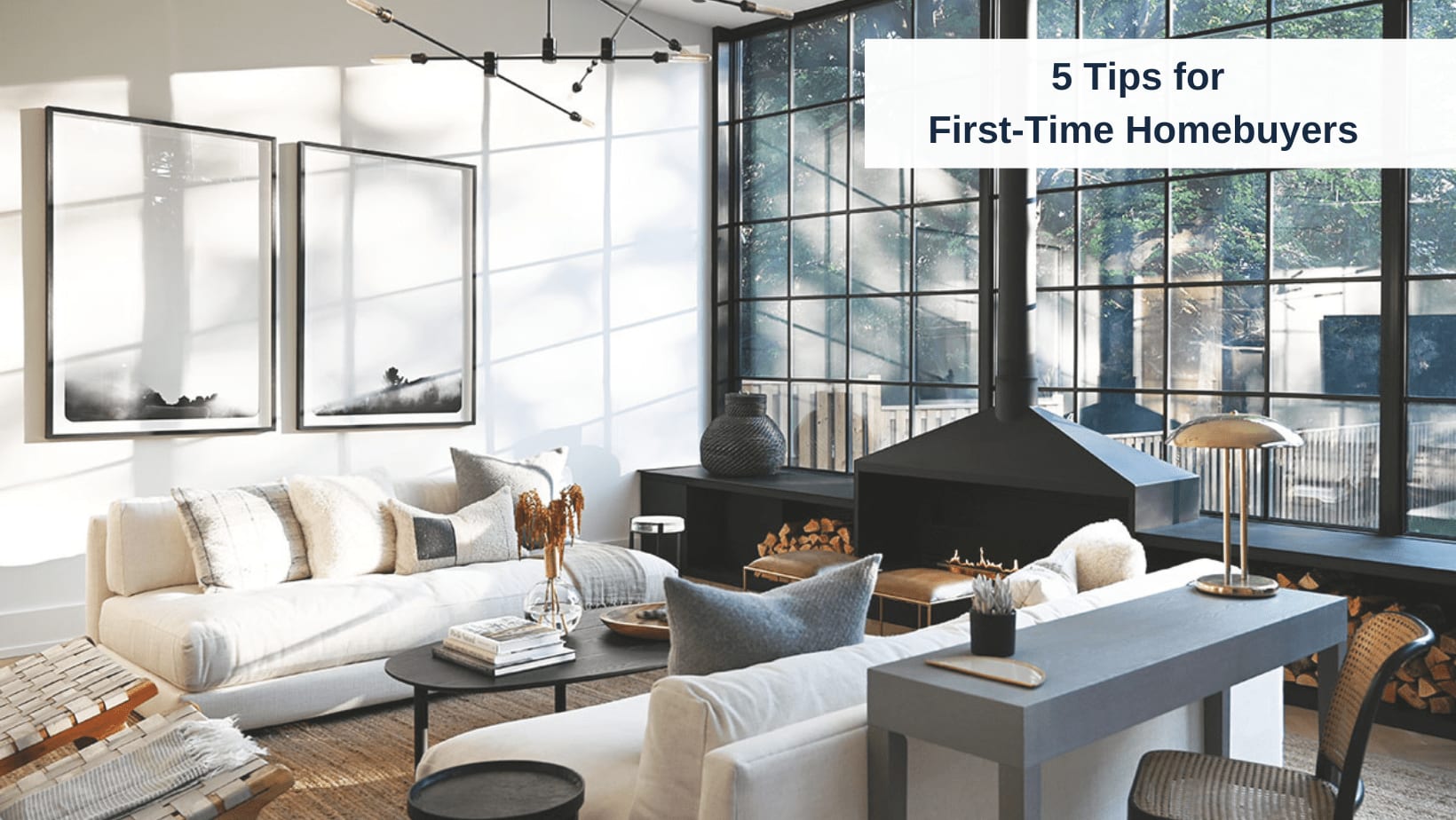 Buying your first home can be an exciting and stressful experience. It's likely the biggest purchase you'll ever make, and there are many factors to consider. To help make the process a little easier, we've compiled a list of five tips for first-time homebuyers.
1. Get Pre-Approved for a Mortgage
Before you start looking at houses, it's important to get pre-approved for a mortgage. This will give you an idea of how much you can afford to spend on a home. You'll need to provide financial information to the lender, including your income, assets, and debts. Once you're pre-approved, you'll be able to shop with confidence, knowing how much you can afford.
2. Consider Your Needs and Wants
When looking for a home, it's important to consider your needs and wants. Make a list of the features you absolutely need in a home, such as the number of bedrooms and bathrooms, a garage, or a backyard. Then make a list of features you would like to have but aren't deal-breakers, such as a swimming pool or a fireplace. This will help you narrow down your search and find a home that meets your needs and wants.
3. Work with a Real Estate Agent
Working with a real estate agent can make the home buying process much easier. An agent can help you find properties that meet your criteria, negotiate offers, and guide you through the closing process. Look for an agent who is experienced and knowledgeable about the local market. A good agent will be able to answer your questions and help you make informed decisions.
4. Get a Home Inspection
Before you buy a home, it's important to get a home inspection. An inspection will identify any issues with the property, such as structural problems, water damage, or pests. This information will help you make an informed decision about whether to proceed with the purchase or renegotiate the price. A home inspection can also alert you to any safety hazards, such as mold or radon.
5. Think Long-Term
When buying a home, it's important to think long-term. Consider how long you plan to stay in the home and how your needs may change over time. Will the home accommodate a growing family or aging parents? Is the location convenient for your job and other activities? It's also important to consider the resale value of the home. Look for a home that has features that will appeal to a wide range of buyers if you decide to sell in the future.
Buying your first home is a big decision, but with these five tips, you'll be better equipped to navigate the process! Remember to take your time, do your research, and work with professionals you trust!